SHIPPED TO FREEDOM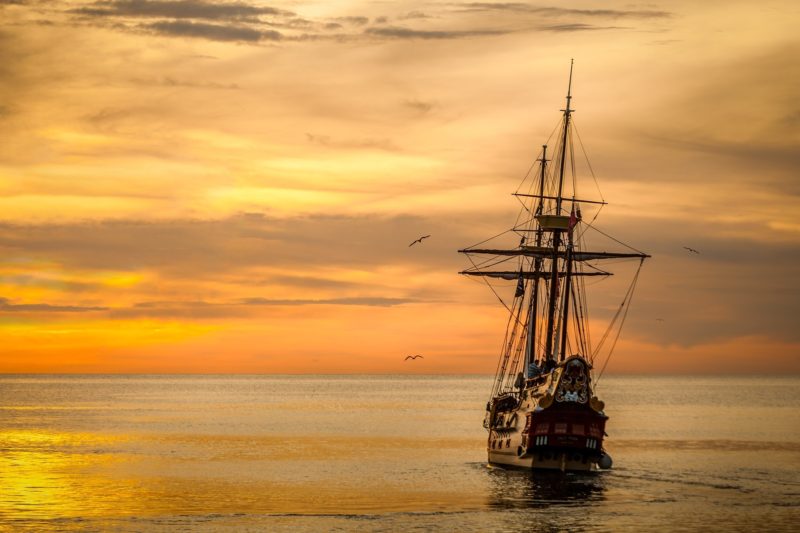 IISATYANAAMII
SHIPPED TO FREEDOM
"Satguru bare jahaaj hai, jo koyi baithe aaye
Paar utaare aur ko, apno paaras laaye"
Satguru is like a big ship providing refuge to those who seek escape from sufferings; all are welcome to board. But He attracts only those who are worthy, and get them across to the other shore.
In life we all want to be happy, to be peaceful, to be successful…. Unless we find the haven where we can satisfy these goals, we will not be able to enjoy our journey in life. First, we have to know what happiness and peace really are. If we are searching in the wrong place, we will be deceived with mock happiness, not real happiness. On the physical plane of existence, we cannot run away from sufferings. Even the momentary so-called 'happiness' that we derive is wrapped with sufferings. Therefore, we have to set ourselves on the path of real happiness. The pursuit of such happiness starts with knowledge : knowing what Truth is. Satguru is the one who can enlighten us with that knowledge. This is why in this saakhi, Satguru's shelter is being referred to as a refuge. There, one can be saved from the fake attractions of mundane life, and not fall in the traps of infernal 'jubilation'. Many people can choose to board Satguru's ship; however, only those who are in harmony with His teachings will be attracted. Just like the magnet which will attract metals which have the same frequencies. This saakhi is highlighting the importance of devotees to be prepared to surrender themselves when they choose the spiritual path. Those who are afraid of losing their 'identities' will not be able to get to the other shore; they will continue to roam in the cycle of birth and rebirth.
Mahant Jay Jaggessur, Kabir Association of Toronto.