Why Meditation?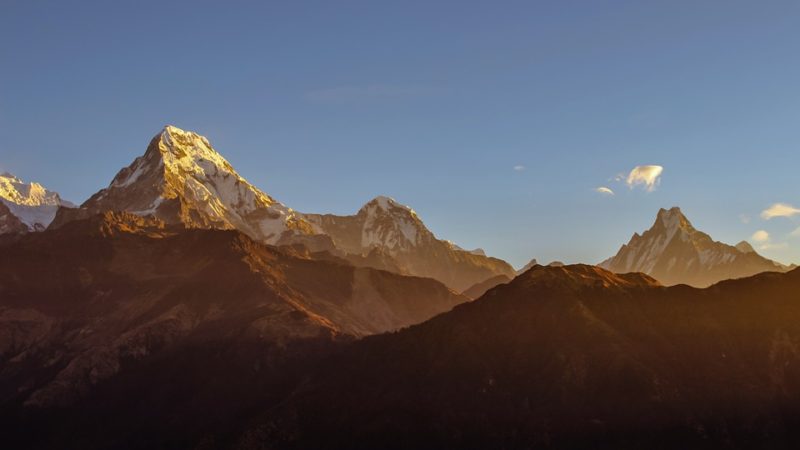 Why Meditation?
By: Mahant Jay Jaggessur, September 22nd, 2018
We often hear about meditation being the key to realise God, the way for us to achieve our goal in life. But we also hear about people not being convinced that meditation can be the 'tool' to get closer to God. At the same time, people ask: "If God is within us, why should we meditate to realise Him? If God is within us, do we need to meditate to realise Him?" Many people think that meditation is for Yogis and Monks, not for the common man.
One question which comes to mind when we talk of meditation is whether we meditate in the wakeful state or in an unconscious state. Satguru Kabir Saheb's philosophy about Surati Shabd is based on conscious or dynamic meditation. The following story illustrates the illusory world we live in and contrasts with our real identity and purpose in this plane of existence. There once was a gentleman who always wanted to interpret his dreams. Once he had a dream, but could not understand its meaning. He went to a monk and related his dream and asked him to interpret it for him. In his dream he was being chased by a lion, and to escape he climbed a tree and sat on a branch. Sitting on this branch, he saw two rats, one black, the other white circling the branch and eating away the branch. On a lower branch, he saw a black snake with its mouth wide open, ready to swallow him if he fell down. On an upper branch, he found a large beehive from which honey was dripping constantly. He let the honey drops fall in his mouth, and as he tasted the sweetness of the honey, he would not let go of any of the drops falling. The monk reflected and the explained to him the meaning of the dream. The lion chasing him was Death. The rats were day and night (white and black), which were constantly drawing him closer to his end. The black snake with its wide open mouth was his grave, ever ready to welcome him. And as all these factors were the real 'terms' of his time on this planet, he was enjoying the pleasures of life by engaging himself in the ephemeral world (which was illustrated by the flow of honey).
We cannot change the course of time, we cannot stop Death from coming to grab us. But should we allow ourselves to be trapped in worldly pleasures and not do what we need to do to liberate ourselves from the trap of Time and Death? Instead of being drawn by the 'honey', we should work towards liberating ourselves. This can only be done if we are able to merge with God, realise God, so that we do not come back in the cycle of births and re-births. And this can be achieved by meditation. Turning ourselves away from the outside (which is the unreal, the illusory) to the inside (which is the real) will make us achieve that goal. In the Sandhya Path (Adhika Mahima Stuti, 6), Satguru Kabir Saheb tells us:
"Surati Kare Satyalok Pahunche, Bahuri Na Bhavjal Aaiye."
(see transliteration and pronunciation guide here)
In other words, to escape the cycle of life and death, we have to focus our consciousness on God so that we can attain the Eternal Abode. Dynamic meditation is what Satguru Kabir Saheb prescribes.
The 'inside' referred to above is the seat of the God. God being within us, we should focus on the inside, and detach ourselves from the 'outside'. In one saakhee, Satguru Kabir Saheb teaches us:
"Sumiran Tou Ghat Mein Kare, Ghat Hi Mein Kartaar;
Ghat Hi Bheetar Paaiye, Surati Shabd Bhandaar."
Meditate within your own self, that is where God is. You can only find and experience within yourself the abundant flow of God consciousness.
(see transliteration and pronunciation guide 

here

)
This is the way to meditate if you want to realise God. Still living our life on this plane of existence, still taking care of our physical body, we should attach ourselves to God. Satguru Kabir Saheb also taught us that meditation is not the exclusive property of Monks and Yogis. Anyone can do meditation. We do not need to be in the forest, in the Himalayas or in strict seclusion to practice meditation. In another saakhee, he tells us that just a little meditation (but focused meditation) is enough to bring us bliss.
"Thoraa Sumiran Bahut Sukh, Jo Kari Jaane Koy;
Hardi Lage Na Phitkari, Chokhaa Hi Rang Hoye"
Even a little meditation brings lots of peace, he who practices knows about it. It does not cost a single penny, yet one becomes immersed in God.
(see transliteration and pronunciation guide here)
If we want to be successful in meeting the objective of our life, we have to be able to make the difference between the real and the unreal. If we attach ourselves to the unreal, believing it to be real, we will be on the wrong path. Meditation is the way to bring us closer to God. By separating truth from untruth we realise what we should attach ourselves to. Let God guide us and fill us with His grace in meditation.